Reduce the Stress of Major Storage Projects with Professional Cleaning in Philadelphia with HOMEWORKS
Any time you're taking on a major project with your home, your stress level is bound to rise. Spring, especially, brings new energy and longer to-do lists. Whether you spend these months hiring summer interns, buying or selling a home, relocating for a job, taking on a major remodel, studying for final exams, and/or sprucing up the current living space, your April, May, and June is likely bursting at the seams.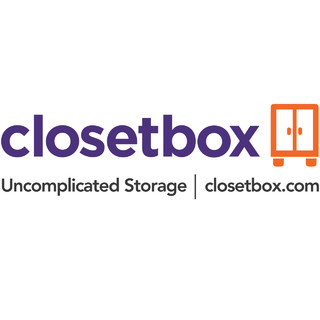 Our hassle-free Philadelphia storage is one way to alleviate the added stress. Hiring a professional cleaning service is another way that's becoming more popular and accessible all the time—especially in large cities. We spoke with Doug Ceol, Field Manager at Homeworks in Philadelphia, about the standard of service their clients receive.
Why Any Time is the Right Time to Use a Pro Cleaning Service
Ceol explained that, while his Homeworks team is busy year-round, much of their one-time cleanings are connected to the Philadelphia real estate market. "We keep pretty busy with people wanting one-time spring cleanings. Late spring also starts move-in/move-out season. Move-in/move-out requests are more prevalent than spring cleanings in Philadelphia." As for his regular clients, he explains, "The majority of our clients go on regular rotations, but around late spring to mid-summer, a lot of them will start going on vacation and put us on hold for a while."
Regardless of season, this business knows their stuff. Ceol explained the ways in which Philadelphia's climate affects the cleaning process. "With each season, we also have to adjust the way we clean," he began. "In summer and spring, people generally have their windows open, so we have to be more vigilant about dusting. In winter, we really have to be careful about road salt being tracked into houses. You really want to make sure you get that salt up the best you can without using too much water—it's really hard on wood floors." No matter when you choose to hire a professional cleaner, ensure the business you choose knows the quirks and idiosyncrasies of your city.
How Philadelphia Cleaning Projects Mirror the City's Incredible Diversity
"Our clientele is all over the place, since we are cleaning in the heart of a major city," Ceol tells us. "We work with college students, doctors, new parents, and the elderly—it would be almost impossible to pick one that was the main demographic. Even for a few movie stars!" He continued to illustrate that, in 14 years of service, they've encountered countless situations: "From college kids who just want us to clean one bathroom after a party to a family wanting to make sure we wash their dishes with two different sponges due to religious affiliation. You really need to be open to people's expectations and requests to thrive in this business."
which is a necessary characteristic in a cleaning company. Ceol explained that their most popular service is a fixed-rate rotation. In this service, the clients supply their own cleaning supplies. "It keeps our cost down, since we don't have a fleet of cars driving around the city. We are a fully-insured company in PA, and the insurance is really expensive," he explained. "We can pass that savings on to the client. Most importantly, it also stops the potential spread of things like fleas and bedbugs due to bringing mops and vacuums from place to place throughout the city."
Look for a Good Match with Your Philadelphia Professional Cleaning Service
Ceol advises finding a cleaning service tailored to your exact needs. He illustrated: "I wouldn't say that a client has never 'adequately de-cluttered' their home. You really shouldn't have to. That might be why you are hiring a cleaning company in the first place." He continued, explaining the various niche services found in the cleaning industry: "I would say that a lot of people don't understand that there are a bunch of different types of cleaning companies out there. Some specialize more on organizing, some include laundry service (generally considered a full-service cleaning company). Your best bet at getting the cleaning you want is to ask the company what all their cleaning service entails. If you are extremely cluttered, there are even companies that solely focus on organization."
When it comes time to hire a pro, Ceol highlighted the importance of being clear about your expectations. To determine exactly what the client wants, Homeworks team members meet beforehand to assess their space and needs: "We like to meet with people for an in-home quote, and I will always ask if they have used a cleaning company in the past. If they say yes, I will ask them why they stopped using them. It's nice to get an overall view on what they want, mostly so I can see if we'd be a good fit for the potential client." Ceol went on to explain that, sometimes, he realizes a client might have a better relationship with another company. "If I don't think we would be a good fit, I will give them contact information about other reputable cleaning companies in the area. As cliché as it sounds, honesty is the best policy for both us and the client."
How the Cleaning Staff Always Shines Through
Homeworks is a professional, conscientious service. Their team is made almost entirely of students, artists, and Philadelphia-area creatives. Ceol says it's absolutely wonderful to work with these young people: "They are an extremely hardworking, energetic staff. We are super flexible with their school schedules and artistic endeavors, and that's something they really need/want. I truly believe that because they give us their best. It's just a mutual respect. I can't speak highly enough of them and the work they do."
Working with these creatives isn't only for the benefit of the team. The clients love it, too. "You're having someone clean your house every two weeks for a few years with the added knowledge that the money they make goes to college tuition or funding a creative project," Ceol explained. "We had one of our staff work for us to fund a documentary he was filming. He ended up winning an award at Sundance Film Festival. We got such a lovely email from a client wanting to congratulate him. Hiring students and artists has been such a blessing. It blows my mind that more companies don't do this."
What Homeworks can Offer You
If you're looking for professional cleaning in Philadelphia, start your search with Homeworks. They prioritize customer service and the relationships they maintain with their clients. "We are extremely flexible to the client's needs/schedule," Ceol said. "Most of our clients go every two or three weeks on a specific day, but we are always willing to switch things around when they need to. I totally understand that things can come up and you might need to switch days or time." They guarantee satisfaction and are willing to address any issue should it arise. "If a client comes home and something was missed, we offer to come back for free the next day," Ceol articulated. "You pay for a full cleaning, and we will make sure you get it. We treat people the way we would want to be treated hiring a company to come into our homes."
Free Pickup. Our friendly, professional movers pick up at your doorstep for free.
Organized. Labels are provided for each item so return delivery is simple.
Secured & Tracked. Your storage is safely secured in our facility. Track via your dashboard.
On-Demand Return. One click to request any item to be returned to your door.